The gift box itself can be a present too, which is meant to be used as a treasure box for jewelry or other small objects by the recipient. The perfect gift box has creative design in respect of each and every detail, it is eye-catching and attractive.
Box packaging is an essential part of boxed products, and for luxury products gift boxes are typically used. A valuable product will make a perfect whole with a matching gift box that adds to its value. A valuable luxury product requires appropriate packaging to make it nice and attractive, and increase the value and marketability of the article therein. We are proud to be trusted by several renowned companies to create the perfect gift box matching their products.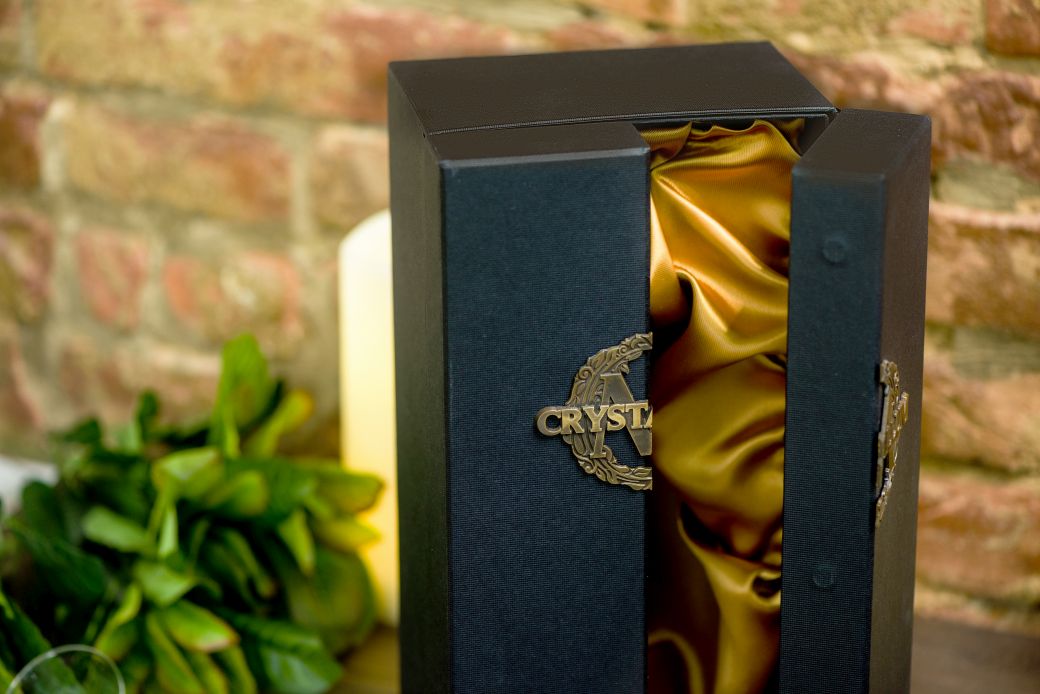 Importance of the Gift Box
Although plastic packaging has been used widespread recently, true value and quality are always associated with products that come in gift boxes made of natural paper-based raw material.
Gift box is a form of packaging whose potential for flexible use cannot be overtaken by any other packaging. If prepared appropriately, it makes perfect packaging not only in terms of functionality, but also in respect of value. A gift box preserves and protects the integrity of the item therein, and at the same time – as required – such box created with fine surface treatment can be a worthy holder for jewelery. A gift box can be a "humble" accessory for sweets or drinks of unforgettable taste.
Areas of use
Gift boxes are obviously associated with jewelry boxes designed to hold our most precious items, that are sold in various sizes, colors and styles at jewelery shops, drugstores and gift shops. When people wish to surprise their loved ones with jewelry, a watch, a lighter, some chocolate or a stylish pair of glasses, the greatest idea is to present these in matching and attractive gift boxes. Medals, necklaces are provided with collier gift box packaging to achieve the most pleasant effect possible.
Once the surprise is given, the gift box – as its name suggests – will be further used without its content as an ornament, perfectly placed at a specific corner of the room, on the top of a cabinet, on a glass top table, or on a shelf. Such ornament can make a room more colorful, create a harmonious combination with its environment, add zest to the specific place. When receiving guests, they will be pleased to conclude that the host is a person of really good taste, as they managed to create a pleasant atmosphere in their home with one single box, whose appearance makes a good impression without being kitschy or useless.
Types of gift boxes
Their material and color make these gift boxes inherently perfect, so it is not advisable to enhance their appearance with tiny changes and ornaments.
Gift boxes with inscriptions
They are popular in several cases, as they allow to have a beautiful message or only a keyword inscribed on or into them, making a hint on the content or the essence therein. Inscribing is a rather widespread service offered by various box manufacturing companies, and the contents of such inscriptions can be customised to be funny, unique or straightforward.
In addition to the aforementioned products, we also sell capsules and coin cases for coin collectors in a wide range of sizes.
Created for noteworthy ceremonies, special occasions. Such events can be wedding ceremonies, where dedicated cases are manufactured for the wedding rings, or namedays where special boxes are made for lighters with the recipient's name engraved. When designing a gift box, the personality of the recipient is worth to be taken into consideration to create a box that perfectly matches their unique character. For example a person who is always elegant, pays attention to quality, works in a leading position and has a strong character is recommended to be given an elegant, simple, but impressive and customised gift box that is free of any kitsch and useless detail, and that is made of leather of a dark color, potentially with a matching inscription.
Boxes are often lined with tiny cushions, silk material – as accessories – to protect the product while being shipped or stored. For quality drinks, silk papers, cushions are frequently used accessories, while for pens – in addition to the soft lining – a small securing band is also added to preserve the safety and integrity of the product, and to prevent the pen from contacting the wall of the box and falling out when opening.
The making of gift boxes
Paper and plastic are the must commonly used materials for gift boxes. Paper – although it easily gets torn – has a great advantage: if appropriately treated during packaging, it can have a strong and durable from that preserves both the box and its content. It undoubtedly requires expertise during the application of adhesives, cutting, folding and other work processed in order to achieve the expected result at the end.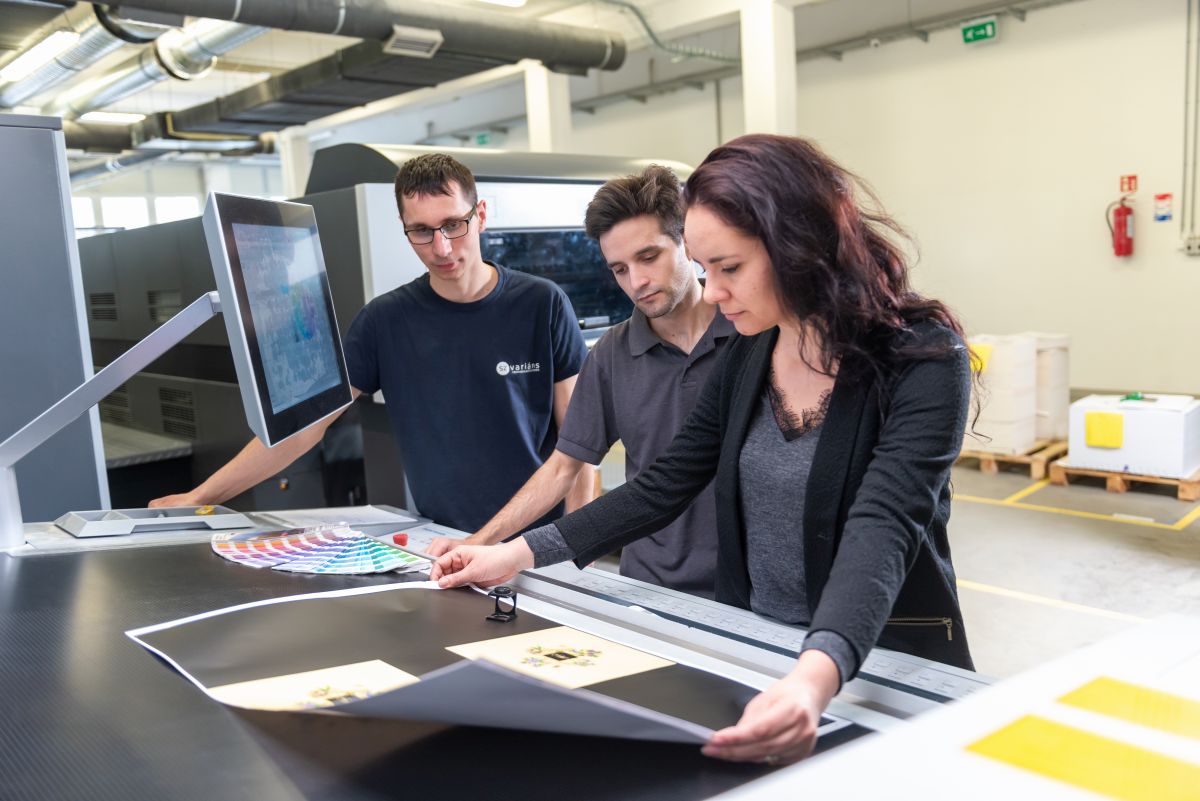 Covered gift boxes of premium quality, which are often considered special gift boxes, are made using offset and handmade paper. When a specific company is commissioned to create a gift box of this kind, a wide range of patterns is offered. Among the several patterns, on can find various designs for children, ladies, gentlemen or special occasions.
In addition there are other boxes made of various kinds of raw materials, such as paper made with environmentally friendly processes, leather and wood.
Gift box design
The process of designing box packaging always starts with getting to know the product itself. We understand its properties and characteristics, and create the perfect packaging with these in mind.
Based on such information our designers create the design of the box.
Gift box designing always starts in digital form. Following prior consultation and clarification a prototype is made.
Once such prototype is finalised, serial production can be launched.
The production process
Specialised experts undertaking to create the gift box shall first become familiar with the product that will be stored or presented in the gift box to be designed. Thereafter, it is not negligible either to know the character of the person to whom the box is made – the colors, quality and material of the box can be selected on this basis. Once these two kinds of information are obtained, the designing process can start, which is primarily a digital, computer-based activity. After the design is accepted, and the digital concept of the box is complete, the first box – i.e. the prototype – can be manufactured, and the outcome is subject to checking. This is when the following questions are raised: What is missing? Is there anything that needs correction? Is there any fault? And then – once the deficiencies are corrected – the manufacturing of the perfectly refined boxes, i.e. serial production can be launched.